Featured products
FiT Family Power Connectors from Molex
FiT Family power connectors provide design engineers with fully protected header terminals in a small package using cutting-edge designs that ensure long-term reliability
Available in multiple circuit sizes and cable lengths for Board-to-Board, Wire-to-Board and Wire-to-Wire applications, Micro-Fit connectors support temperatures up to +125°C
Mini-Fit connectors offer a double crimp tool and supports up to +125°C for Board-to-Board, Wire-to-Board and Wire-to-Wire applications
Molex Application Tooling
Range of hand tools, applicators, crimping presses, wire cutting/stripping
Range of snap-on modules mount to a common pistol or bench mounted holder
Manual press bench tools process cable or discrete wires to up productivity
Fully automatic machines is ideal if high-volume processing is required
Special machines with optional features are available upon request
Molex - Handheld Wire Strip Tool
Molex manual tools are available in a variety of power levels that include a manually cycled ratchet hand tool, a battery powered or pneumatic powered tool cycled by the press of a button, or a hydraulic tool cycled by the press of a footswitch.
KK Connectors from Molex
KKPlus Wire-to-Board Connectors deliver current up to 11A through 2.50, 3.00 and 3.96mm pitch sizes for superior design flexibility and efficient assembly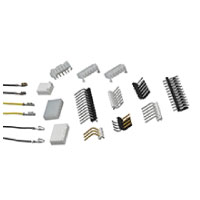 Molex FFC/FPC 0.5mm Pitch, SMT, ZIF
Molex FFC/FPC 0.50mm Pitch, SMT, Zero Insertion Force (ZIF) Connectors are available in Right Angle and Vertical mounting configurations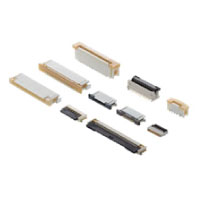 Molex Off-The-Shelf (OTS) Cable Assemblies
Molex off-the-shelf Standard Cable Assemblies help solve tooling start-up costs by providing a completed assembly that meets the IPC-specification design.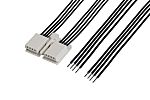 Molex 4G/LTE Antenna with FAKRA Connector
Compact waterproof 2-in-1 External Antenna offer space-savings; integrates easily into IP66 applications. Customization with SMA, MMCX connectors possible.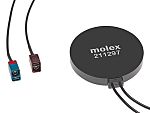 DesignSpark is the home of our engineering community. It's an online platform which allows passionate engineers to share ideas and find resources or tools to help with their projects.